About Our Firm
Since 1994, Employee Administrative Services Incorporated (EASI) has been providing quality, personalized financial guidance to local individuals and businesses. EASI's expertise ranges from basic tax management and accounting services to more in-depth services such as audits, financial statements, and financial planning.
EASI is one of the leading firms in and throughout Mississippi. By combining our expertise, experience and the team mentality of our staff, we assure that every client receives the close analysis and attention they deserve. Our dedication to high standards, hiring of seasoned tax professionals, and work ethic is the reason our client base returns year after year.
Our Mission
Our mission is to help clients maintain financial viability in the present, while taking a proactive approach to achieve future goals. This requires open communication to reach an understanding of our clients' needs through research and sound analysis. EASI is dedicated to meeting these goals with high standards of excellence and professionalism. We have been a staple of Mississippi's business community for years, and pride ourselves on the level of esteem we have earned.
Our dedication to hard work has earned the respect of the business and financial community in and around Mississippi. We believe this to be a direct derivative of our talent and responsiveness to our client base. Whether you are a current or prospective client, rest assured that individuals and businesses who choose EASI receive competent and timely advice.
Our
Accreditation

s
The Better Business Bureau of Mississippi, Inc.
As a member of the Better Business Bureau of Mississippi, EASI both meets the organization's rigorous membership standards and endeavors to follow the highest principles of business ethics and self-regulation. EASI is subject to the same scrutiny as nonaffiliated businesses, and reports on our general background, consumer complaint history (if any) and other pertinent information are available though the Better Business Bureau upon request.
View our Better Business Bureau Online Profile

American Payroll Association
The nation's leader in payroll education, the APA offers its members wide-ranging benefits. From access to the most complete set of education and compliance resources available in the payroll industry to networking opportunities with a true cross section of the payroll industry, EASI gains a wider industry perspective through its involvement with the APA and its over 22,000 APA members.

Independent Payroll Providers Association
The Independent Payroll Providers Association is a leading nationwide trade association made up of privately held companies whose primary function is the preparation of payroll and payroll taxes for employers of all sizes. Their broad base of independent service bureaus, both large and small, is dedicated to offering the best client service and the most advanced technology. The IPPA prides themselves on a proven track record of providing competitive payroll and HR solutions for today's marketplace. It represents over 100,000 companies, paying over 4 million employees and over $50 billion in annual tax deposits.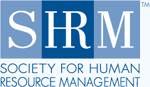 Society for Human Resource Management

The Society for Human Resource Management (SHRM) is the world's largest professional association devoted to human resource management. Their mission is to serve the needs of HR professionals by providing the most current and comprehensive resources, and to advance the profession by promoting HR's essential, strategic role. Founded in 1948, SHRM represents more than 225,000 individual members in over 125 countries, and has a network of more than 575 affiliated chapters in the United States, as well as offices in China and India.
Our Team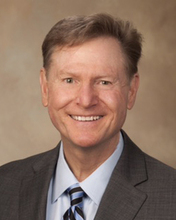 Eric Sokolsky – Vice President of Sales
Email: esokolsky@itseasipayroll.com
Phone: 601-956-9764
Eric Sokolsky has been a sales executive and customer service/operations manager for more than 30 years, during which time he has opened and serviced hundreds of accounts, many of these in the greater Jackson area. Known for his professional presentation and personable nature, Eric has spent several years directly mentoring and supervising employees, stream-lining customer service functions, and being a top producer locally and throughout the country. In addition to his professional achievements, Eric is active in his community and a member of several local Chambers. When Eric is not at work or at the health club he and his wife enjoy spending time with their daughter and her family. They also look forward to being around their church family at First Ridgeland Baptist Church in Ridgeland, MS.
Employee Administrative Services Incorporated
P.O. Box 3303
Ridgeland, 39158 39158
Telephone: (601) 956-9764
Email: info@itseasipayroll.com