We believe the fundamental strength of EASI is our people. Their commitment, dedication and talent is how we have become a leading provider of back-office services. Our people desire to be the best, to do things better and to build a competitive edge. They already meet the rigorous demands of businesses today. And they are committed to providing even higher levels of performance in the future. They have the expertise and resources to make it happen. And the drive to see that it will.
At EASI, we're proud of our employees, who skillfully interact with clients on a personalized basis to create customized administration plans, handle special requests or address compliance concerns. All because we'll never stop putting our primary emphasis on good old-fashioned human interaction and well-forged relationships, no matter how high-tech the business world becomes.
The EASI team is here to meet your staff administration needs, large or small, period. If that's the kind of assistance your busy schedule can benefit from, we encourage you to Contact Us.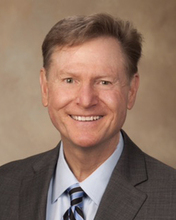 Eric Sokolsky, Vice President of Sales
Eric Sokolsky has been a sales executive and customer service/operations manager for more than 30 years, during which time he has opened and serviced hundreds of accounts, many of these in the greater Jackson area. Known for his professional presentation and personable nature, Eric has spent several years directly mentoring and supervising employees, stream-lining customer service functions, and being a top producer locally and throughout the country. In addition to his professional achievements, Eric is active in his community and a member of several local Chambers. When Eric is not at work or at the health club he and his wife enjoy spending time with their daughter and her family. They also look forward to being around their church family at First Ridgeland Baptist Church in Ridgeland, MS.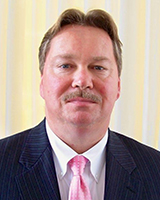 Paul Bowers, Senior Sales Consultant & Client Services
With over 10 years experience, Paul is our lead sales associate and a superb interpreter of how best to tailor our services to the needs of any enterprise, large or small. He cultivates new business, while nurturing existing client relationships. This includes periodic assessment of client needs, making clients aware of new technology that may improve efficiency and, of course, the resolution of any service issues a client may have. Paul is also a Mississippi licensed insurance agent for Life and Health, Property and Casualty, and Blue Cross/Blue Shield.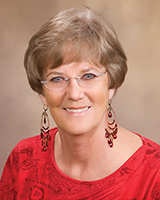 Margaret White, Corporate Accounting & Tax Specialist
Margaret could easily be considered the backbone of the EASI machine. She pays the bills, handles the deposits and files federal and multi-state tax payments. No role at EASI has greater fiscal implications or is more deadline-driven. Margaret's can-do attitude and on-the-job insights make her one of the organization's most valuable assets.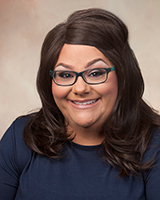 Candace Agin, Payroll Specialist
Candice Agin joined EASI in January 2018 after spending seven years as a Bankruptcy Paralegal for several large financial institutions in the metro area. Candice previously earned a prestigious award for her customer service skills.
Candice lives in Brandon with her husband and daughter and is actively involved in the Junior Auxiliary of Rankin County where her passion for serving the community can come to life. Candice enjoys collecting Mississippi made pottery, going to concerts, and spending time with her family and friends.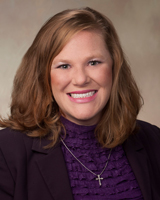 Melissa Ambrosino, Accounting Specialist
Melissa joined the Accounting Department at EASI in 2017. Melissa brings 15 years of experience and knowledge in accounting, auditing, office management, and project management to the company. With a Bachelor's Degree in Business Management from Louisiana Tech University, Melissa is a team player with a strong work ethic and positive attitude. She has a passion for working hard, helping others, and creating a positive team work environment.
When she is not working, Melissa enjoys spending time with her husband and two daughters, fishing, hunting, baking, and making crafts.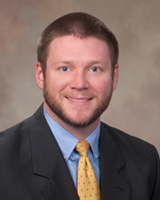 James Clay, Business Development Manager, Licensed Insurance Agent
James has been in sales & customer service for 10 years. In that time he has helped ensure complete customer satisfaction by being knowledgeable and dedicated to his clients. He is extremely detail oriented allowing him to determine the fundamental needs of the customer and exceed their expectations. James has a Bachelors Degree in Business Administration from Mississippi State University. Currently residing in Brandon, James enjoys outdoor activities, sports and spending time with friends and family.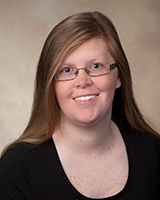 Jessica Deffenbaugh, Payroll Specialist
A native of Senatobia, Jessica Deffenbaugh is a valuable asset to the EASI Payroll Department. Jessica joined EASI in June 2017, and takes pride in providing excellence in her daily work.
Jessica lives in Brandon with her husband and two daughters. She enjoys reading, cooking, and taking care of her family.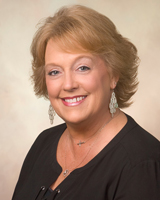 Charlotte Dinsmore, Payroll Specialist
Charlotte works in the Payroll Administration Services Department at EASI. Charlotte has over 21 years of payroll service and customer support experience; including customer set up and support, payroll billing, employee data verification and compliance, accounting and reconciliation.
Charlotte and her husband reside in Madison. She has five children and three grandchildren. In her free time she enjoys boating and other outdoor activities with her family.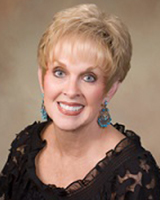 Fran Flood, Vice President, Health and Life Insurance Services
Fran specializes in the administration of health and life insurance plans for individuals and groups. She is a Mississippi licensed insurance agent for Blue Cross/Blue Shield as well as most insurance carriers operating in the state. Extremely service-oriented, Fran believes in the power of personalized service and goes above and beyond the call to make sure our customers' employees enjoy optimum coverage at the best rates possible.
She is on the Board of Directors of the Jackson Association of Health Underwriters, an ambassador for The Greater Jackson Chamber Partnership, and a member of the Madison County Chamber of Commerce and the Rankin County Chamber of Commerce.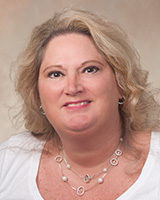 Pam Hamilton, Payroll & Accounting Specialist
Pam Hamilton brings enthusiasm and experience to the payroll team. She has over 25 years working in the payroll field. With her background, she has the determination to strive for excellence in all aspects of her job.
Residing in Canton, Pam enjoys the outdoors, spending time with her family and riding her horses.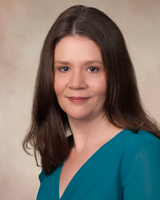 Cheryl Johnson, Payroll Specialist
Cheryl Johnson joined the EASI Team in April 2018. She brought with her over ten years of accounting and administrative experience. Cheryl is currently housed in our payroll department as a payroll specialist.
Cheryl is happily married with two sons. They recently purchased a new home and she is excited about her future at EASI!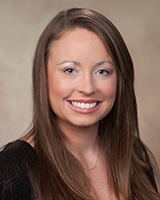 Jacquelyn Link, Staff Accountant
Jacquelyn joined the EASI team in 2016. She performs financial and reporting activities between our clients, their employees, and the government. Her assertiveness and attention to detail in her daily work makes her an important asset to the EASI staff. Jacquelyn obtained a Bachelor of Science Degree in Accounting from Belhaven University in 2015.
Currently residing in Madison, Jacquelyn is an outdoor enthusiast that enjoys spending time with her family and friends.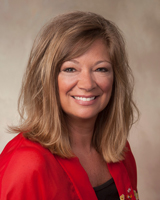 Wendy Miller, Receptionist
Wendy joined EASI with over 20 years of experience working in Business Administration and Customer Service. Over the phone or in person, Wendy's enthusiasm for her job and pride in her work compel her to provide the best solution for each of our clients.
Wendy has one daughter at Oklahoma State University. Currently residing in Flowood, Wendy enjoys spending time with her family and friends.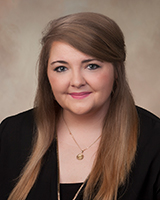 Jaymie Murphy, Implementation Specialist, Sales and Marketing
Jaymie joined the EASI team in September 2017. Jaymie's more than 15 years' experience in management has afforded her a well-rounded skill set, including implementation and process development, problem solving, payroll and human resources, marketing, and customer relationship development.
Jaymie graduated with a Bachelor of Science in Social Counseling from the University of Holy Cross, New Orleans, Louisiana. Currently residing in Pickens, Jaymie and her husband enjoy spending time reading, kayaking and playing with their dogs.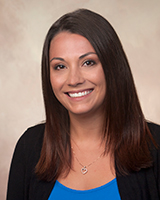 Leslie Powell, Agent, Licensed Property and Casualty Insurance
Leslie Powell joined EASI in February, 2018. She has over ten years of experience in business administration and is one of our licensed property and casualty insurance agents. Leslie works closely with our clients to make sure their businesses are protected and properly insured.
Currently residing in Brandon, Leslie enjoys spending time with her daughter, cooking, and entertaining her family and friends.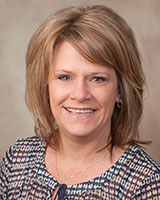 Jodi Warrington, Benefits Specialist
Jodi Warrington has 20 years' experience in Business Administration and Customer Service. She has worked as a Bankruptcy Trustee to court rooms and a local law firm for 12 years. At EASI Jodi brings enthusiasm to her job and pride in her work as she handles supplemental insurance, 401(k) and workman's comp audits.
Jodi is a resident of Madison County where she enjoys spending time with her family and friends